Our Kauai Resort Features an Array of Activities and Amenities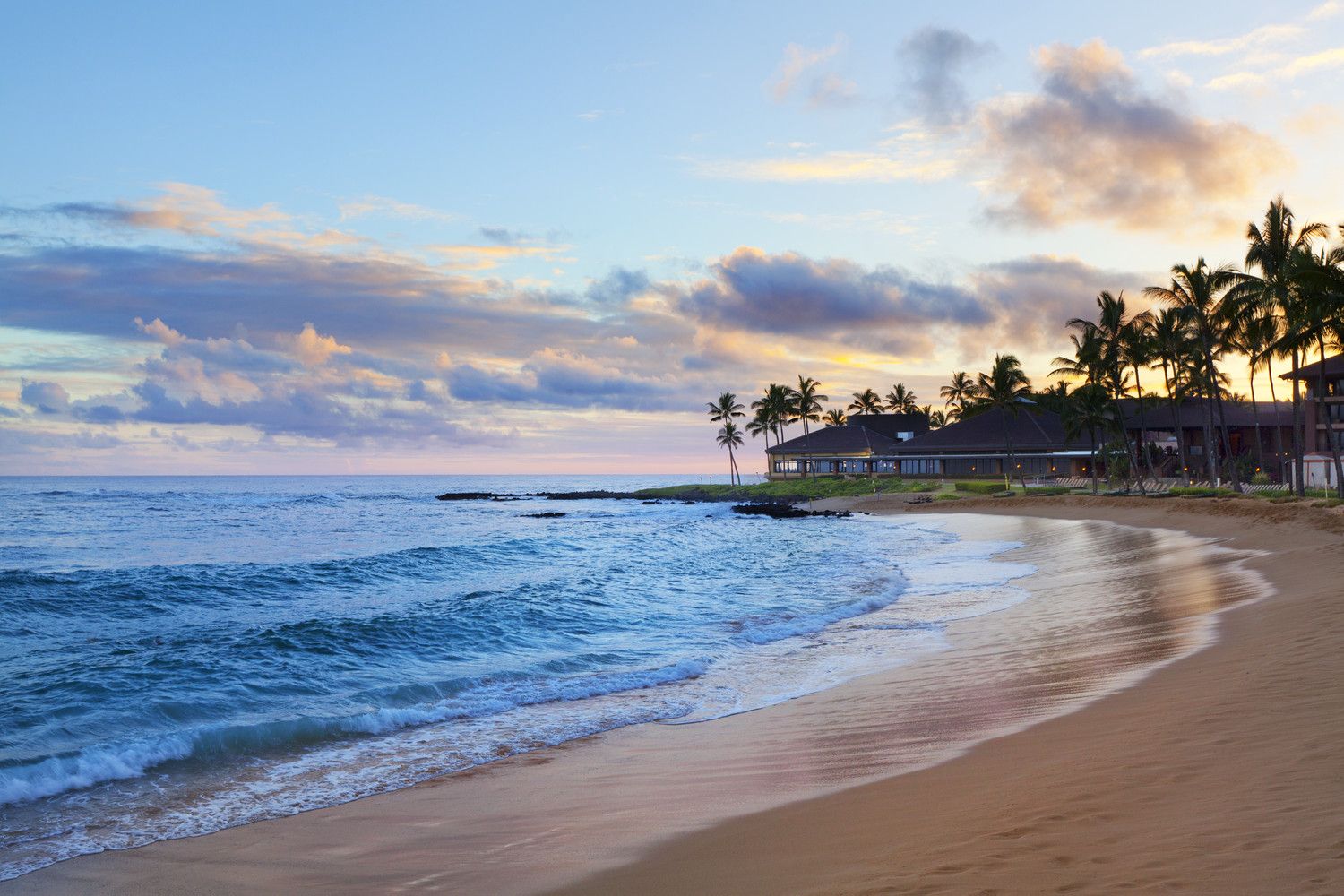 Poipu Beach
A favorite beach among Kauai residents, the crescent-shaped, quarter-mile Poipu Beach is situated in front of Sheraton Kauai Resort. Known for its crystal-clear ocean waters and white-sand beaches, Poipu Beach has been named "#1 Beach" by Dr. Beach in USA TODAY and "The Best Family Beach" by the TRAVEL CHANNEL. The ocean conditions are mild for most of the year, rendering it a popular destination for swimming, snorkeling, surfing and other watersports.
The marine wildlife at Poipu is plentiful and varied; it includes endangered monk seals that haul out to the beach to rest. From December through April, whale-watching is a popular activity at the beach, as humpback whales spout, breach and frolic right in front of our resort. Watch as whale mothers give birth and spend the winter and spring months teaching their babies important communication techniques. Pods of spinner dolphins often trail in the wake of boats, while green sea turtles - another endangered species - can be seen swimming just offshore.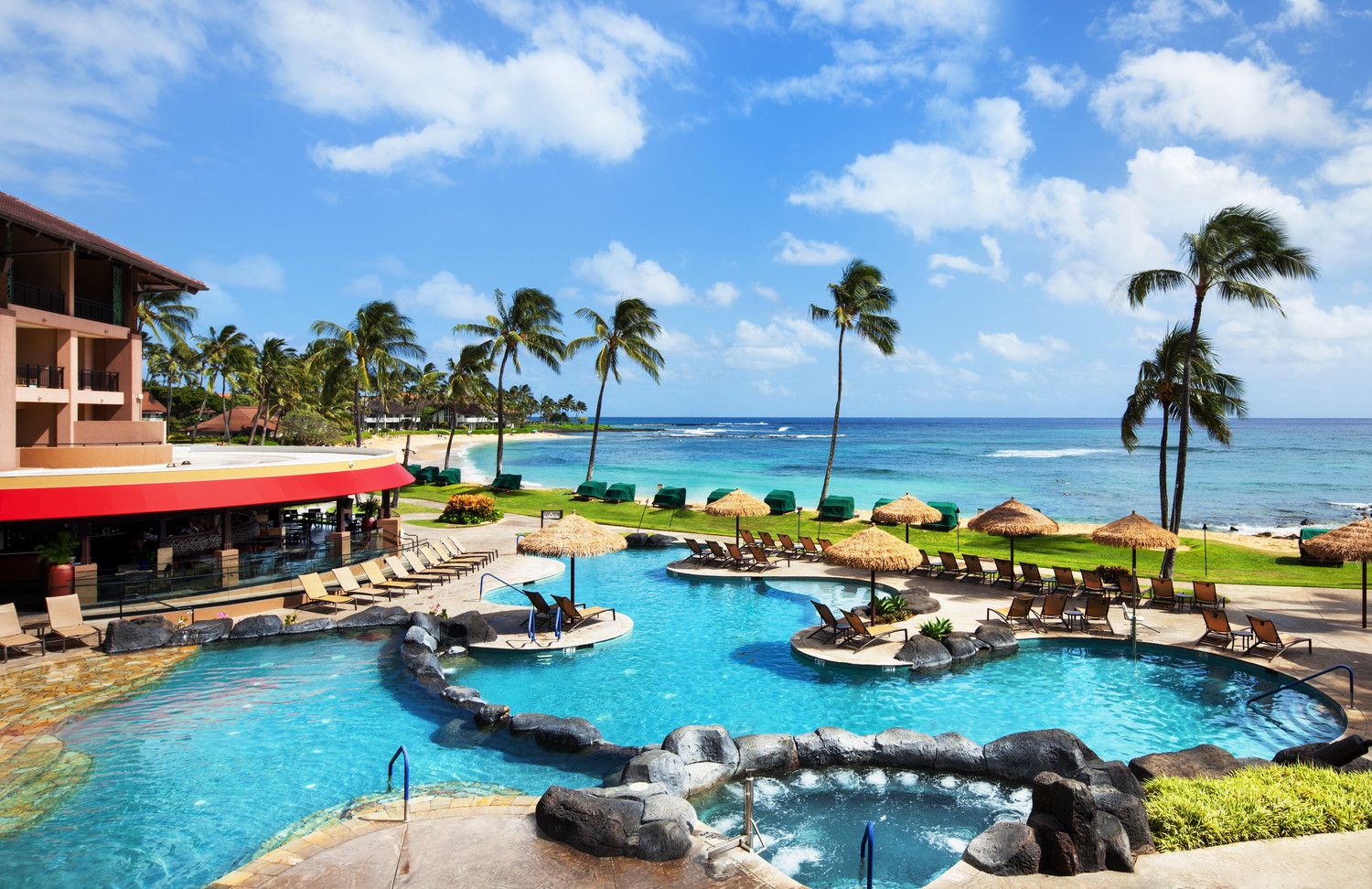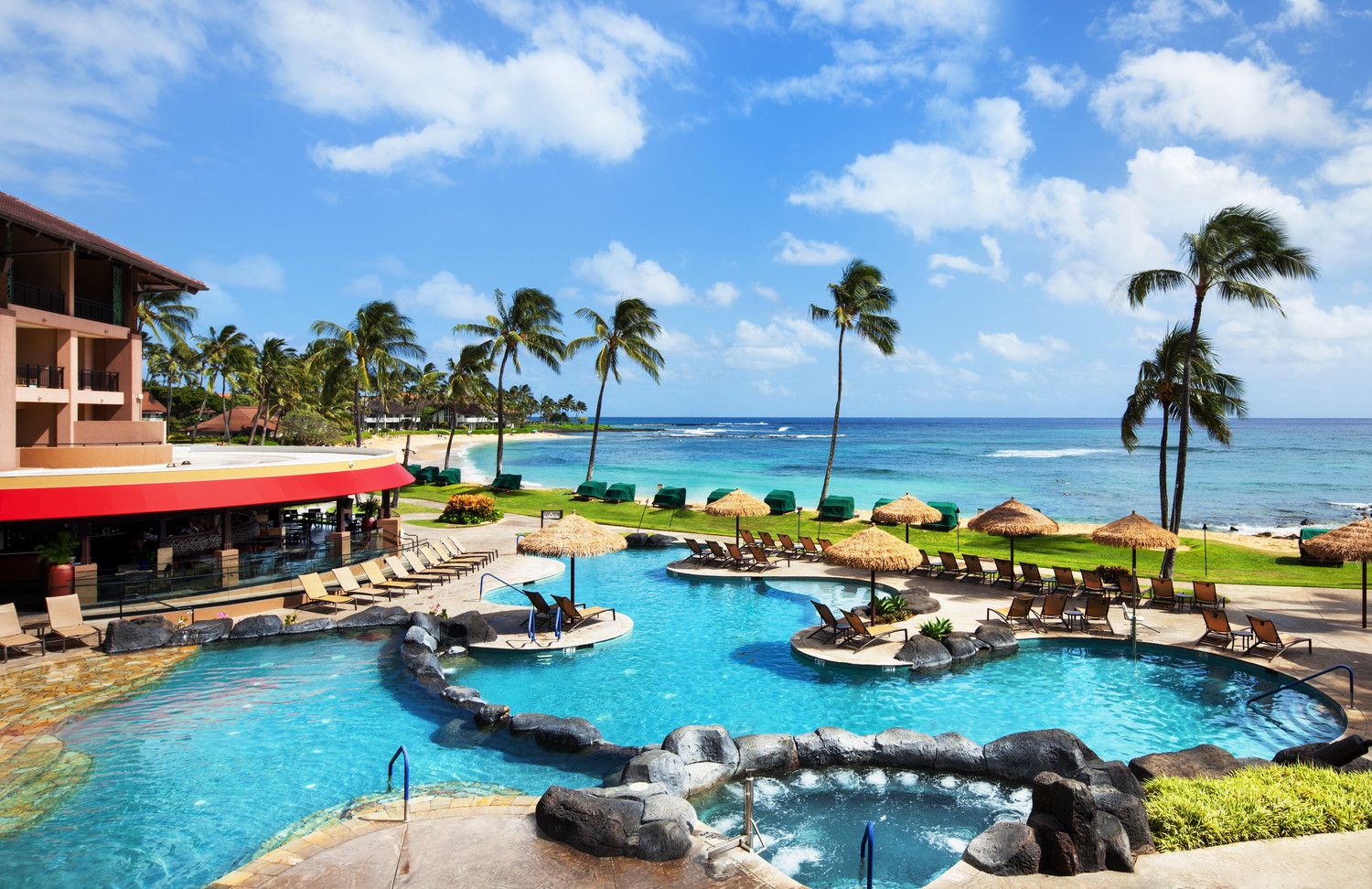 Ocean Pool & Garden Pool
Sheraton Kauai Resort features two beautiful fresh-water swimming pools. Our Ocean Pool is located just steps from the beach, while our Garden Pool is set alongside the gardens and koi ponds of our resort's Garden Wing.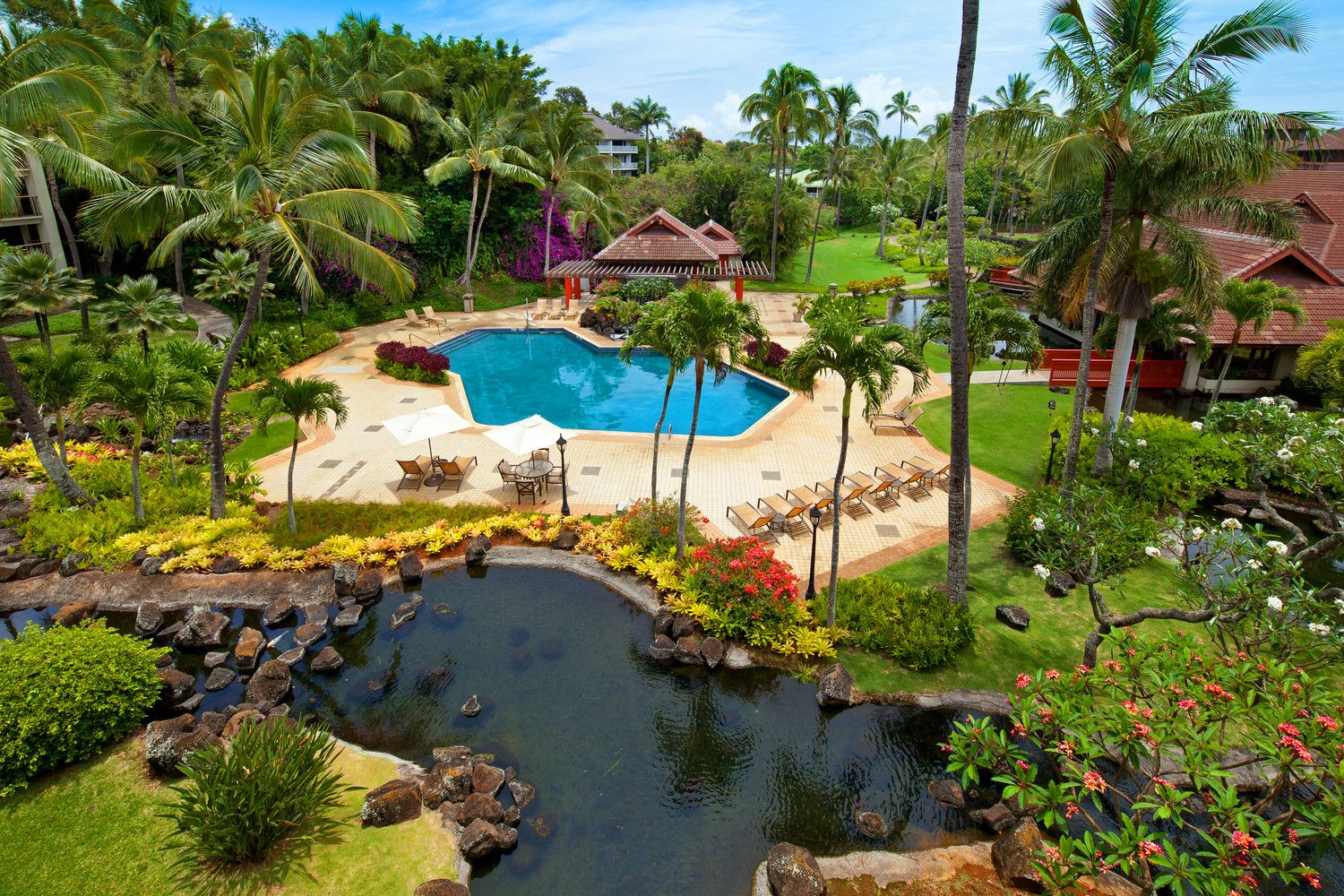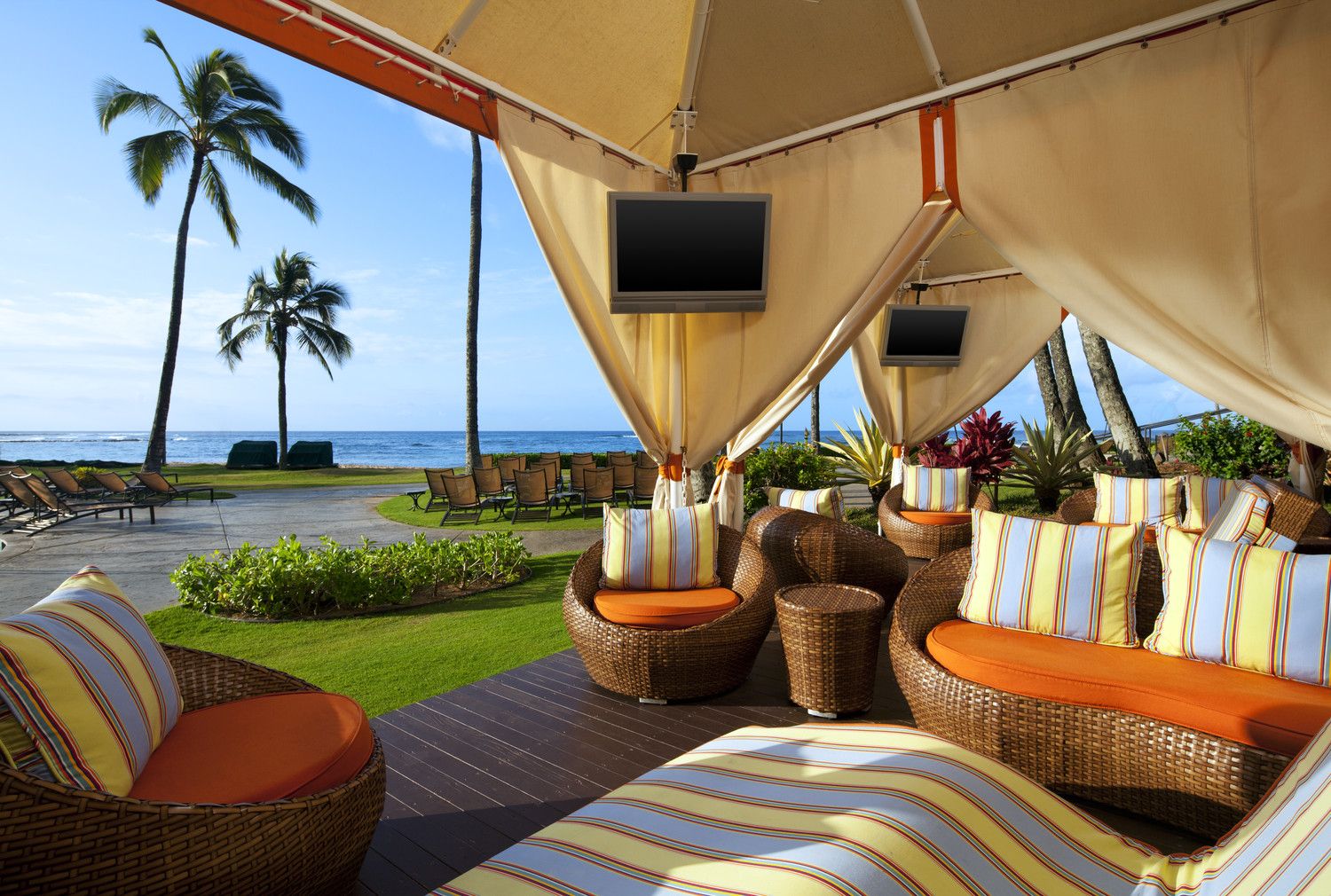 Poolside Bungalows
We offer guests in Kauai eight private poolside bungalows at the Ocean Pool, which are available for both half-day and full-day rentals. These luxury bungalows include create comforts like flat-screen TVs, ceiling fans and seating for up to six guests. LEARN MORE
Poolside Bungalow Full-Day Rental:
$100 | 8:00 AM-5:00 PM
Poolside Bungalow Half-Day Rental*:
$75 | 1:00 PM-5:00 PM
*Same-day rental only, based on availability.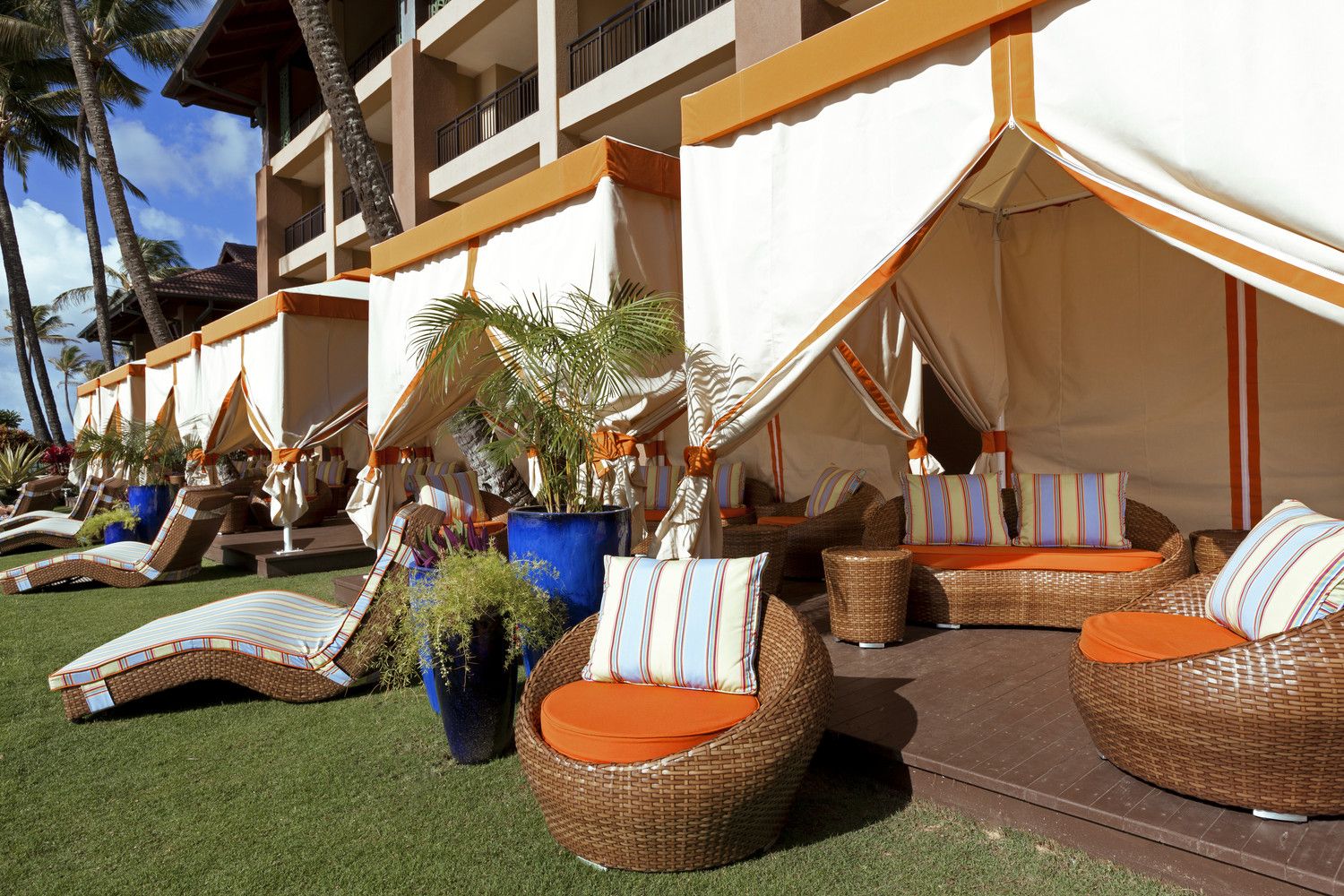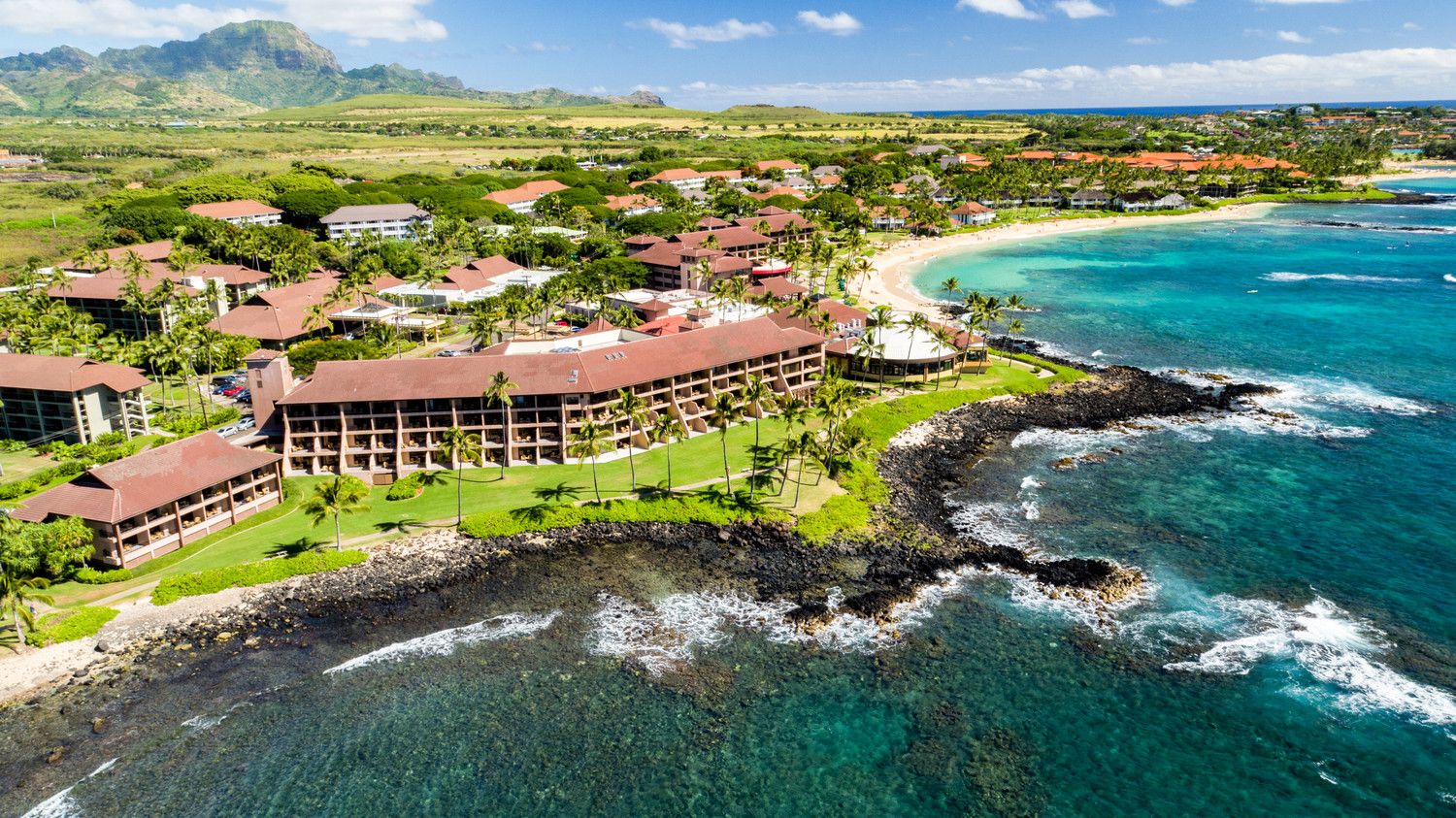 Beach Activities Center
Open daily from 8 AM - 5 PM
The Beach Activities Center is located next to the Ocean Pool and offers complimentary towels for both the Ocean and Garden pools. Open daily from 8:00 AM - 5:00 PM, the Activities Center provides beach equipment like snorkels, masks, fins, boogie boards, umbrellas, beach chairs, sunscreen and cabanas for both purchase and rent. Surfing lessons are also available daily; scuba lessons, Diver Certification, dives, charter fishing and other watersports can be arranged by appointment.
Register at the Beach Activities Desk and enjoy an array of daily resort activities.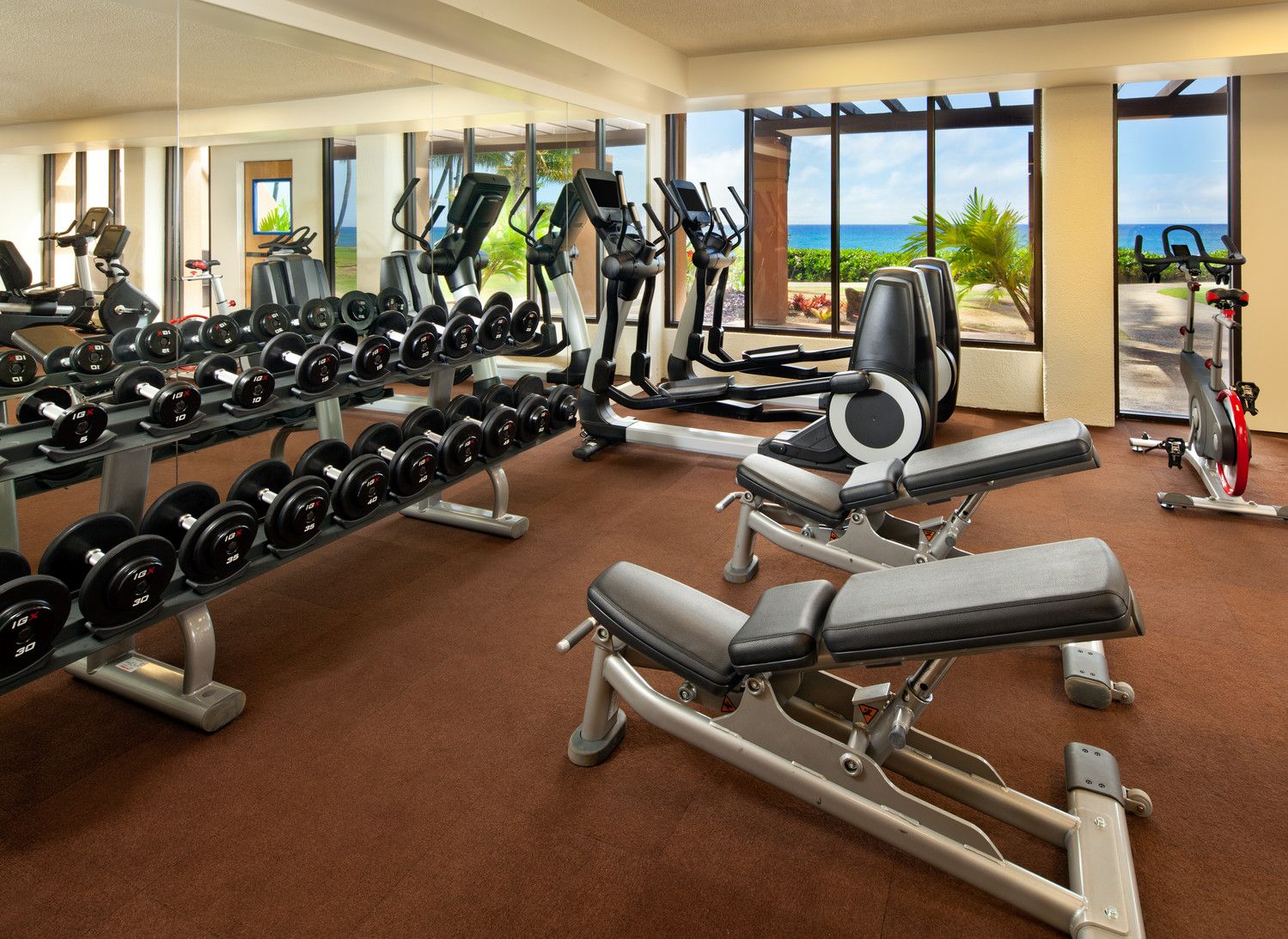 Fitness Center
Open 24 hours a day, our Fitness Center overlooks Kauai's southern coastline and the stunning Pacific Ocean. It features the latest in workout equipment, including bicycles, treadmills, strength training equipment and free weights. Both complimentary towels and water are available.
Activities at the Fitness Center include daily yoga, introductions to scuba / snorkeling and hula lessons.
For more information, please connect with our friendly Concierge team.
Island Activities
From stunning mountain hikes to thrilling watersports, Kauai showcases an array of exciting activities. Visitors can choose from a wide variety of things to do through both guided tours or on their own.
Helicopter Tours around the island offers a unique and one of a kind perspective of the Garden Isle.
Mountain Tubing and Zipline Adventures are a great way to see the beautiful landscapes first hand.
Napali Boat Tours take visitors along the 17-mile long coastline seeing dolphins, turtles and whales (seasonal). Kayak Tours are also available along the Napali coast or rivers.
Horseback Riding along the coastlines and cliffs for both beginners and experienced riders.
Bicycle down Waimea Canyon and see the grand canyon of the pacific.
Enjoy surf lessons, sport fishing, hiking, golf, scuba diving & more!
For more information, contact the Pleasant Hawaiian Holidays activity desk at the resort at 808 742 4012.
Hawaiian Rainforest Spa
Refresh mind, body and spirit with an oceanfront bungalow massage at Hawaiian Rainforest Spa.
Relax as expert therapists use ancient Hawaiian Loma Lomi techniques handed down through the generations to administer soothing spa treatments. An hour-long massage is equivalent to four hours of rest for your body, helping circadian rhythms and internal time clocks adjust to the time zone change.
Contact your concierge representative or the spa to schedule your time of renewal.
For more information visit Hawaiian Rainforest Spa.
All therapists are Hawaii State Certified.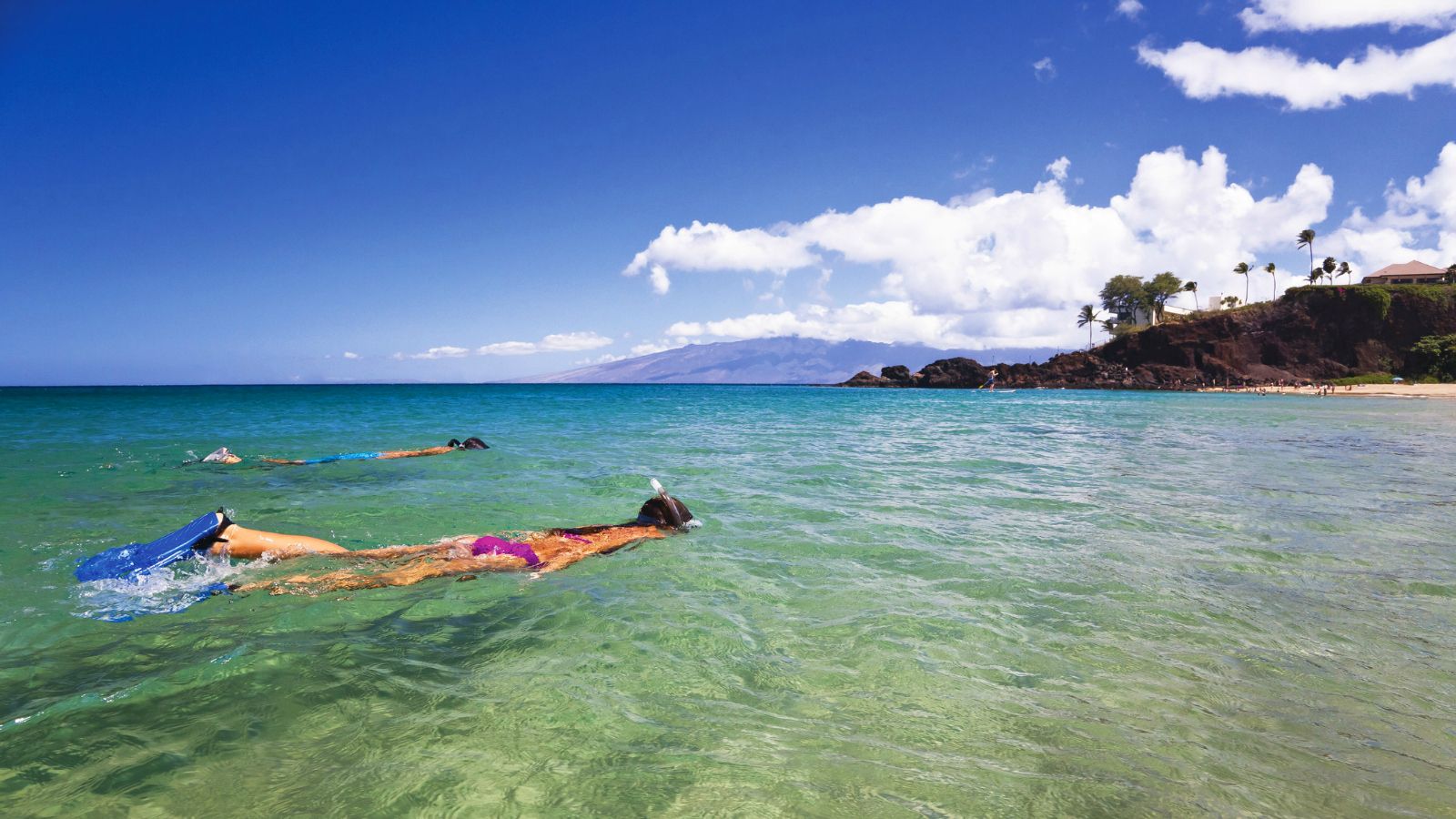 Keiki
Sheraton Kauai Resort's daily activities calendar details out fun-filled days for the whole family. Please check with our team for details as the schedule is subject to change.
Connect with us directly at (808) 742-1661 for more information, or email our concierge.
The Link@Sheraton
The Link@Sheraton is a unique and welcoming lounge offering guests a place to work, relax and remain connected with family and friends while traveling in Kauai. Located adjacent to the Ocean Courtyard, it provides guests with complimentary Wi-Fi internet and computer stations.

The Link@Sheraton has computers with complimentary internet access for our guests' use.This amenity is included in the daily resort charge.